Game info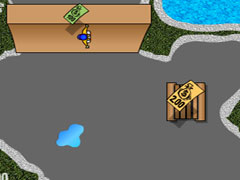 Description:
Skate around from screen to screen, watching your skater from above, and pick up money. That's it. You have to work pretty hard to get hurt; it's more of a race against time. Sk8park has 3 levels of difficulty
Instructions:
No Instructions for this game
Tags:
skateboarding games
,
skaten
,
Skatepark
Stats:
7,909 views
No comments yet for this game.