Game info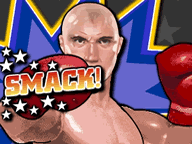 Description:
Are you a contender for the Boxing World Title? Choose a trainer, work on your stamina and punching and then enter the ring! Seconds out!
Instructions:
No Instructions for this game
Tags:
boxing game
,
Boxingchamp
,
fighting game
,
online boxen
Stats:
14,118 views
No comments yet for this game.